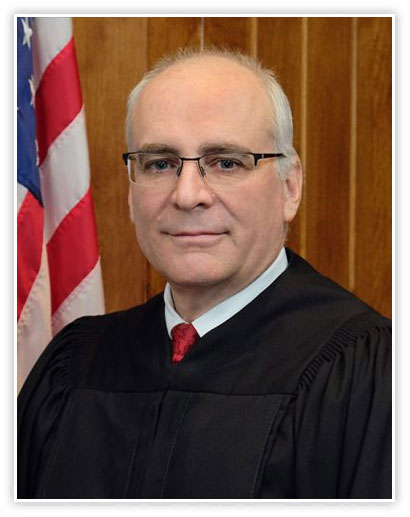 MARK C. MILLER
Judge Mark C. Miller was elected to the Third District Court of Appeals in 2020 to fill the vacancy created by the retirement of Judge Vernon Preston. With his election to the Court, Judge Miller's legal career has come full circle. His first job after graduating from Ohio Northern University School of Law in 1991 was as a judicial law clerk with the Court.
In 2016, Judge Miller was appointed by Governor Kasich to serve as a judge on the Findlay Municipal Court. He was elected the following year to serve a full term on the municipal court. During his tenure as a municipal court judge, several new programs were instituted to reduce recidivism and address ongoing substance abuse by offenders.
Prior to assuming a position on the bench, Judge Miller worked 22 years in the Hancock County Prosecutor's Office handling a variety of criminal and civil matters for the citizens of Hancock County. He first worked as an assistant county prosecutor, where he was primarily responsible for prosecuting felony crimes and appellate matters. Then, he served for 10 years as the Hancock County Prosecutor.
Judge Miller is a past recipient of the Ohio State Bar Foundation Community Service Award for Lawyers 40 and Under. In 2013, he was recognized with the Distinguished Leadership Award from the Hancock Leadership Alumni Association. As prosecutor, he was appointed by the governor to serve on the Ohio Organized Crime Investigation Commission. Locally, he co- chairs the Community Awareness Committee of the Hancock County Opiate Task Force, a past president of the Black Swamp Area-Boy Scout Council and is involved in many community organizations.
The judge takes great pride in his community and believes northwest Ohio is a great place to live, work and raise a family. Judge Miller and his wife, Krista, have been married since 1995. They live in Findlay and have three grown children and one grandchild.